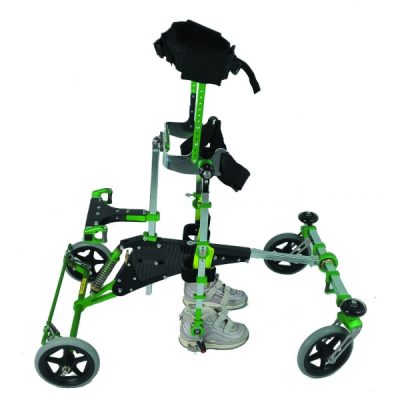 Walking training
The main innovation of MW is the ability for the child to keep the load on the lower limbs, thus moving without the help of the upper limbs, ensuring stability, safety and a functional body trim. The adjustable tension spring modulates the thrust propulsion in respect to the gait patient's characteristics.
The reciprocation system, with asjustable setting, allows the stride during gait and promote the extention of the knee.
Explore and socialize
Training through MOONWALKER allows the child to practice walking and the exploration of space, favoring the activities of everyday life and the autonomy by the upper limbs free from support tasks.
Regular activity combined with appropriate training also improves fitness and overall performance of the child, bone mineralization, muscle strength and extensibility.